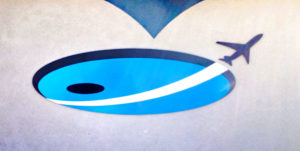 Short Video Introduction by Author
Klamath Falls lost its air service Monday.  This is the second time since 2014.  The Herald and News has prepared an editorial which questions the importance of continuing to invest time and money in the effort.  I have replied to their editorial because I believe prosperous rural communities must be accessible to the rest of the country and world.  The set of facts cited for Klamath Falls is not unique across America.
This sites basic precept is that resilient actions affirm durable truths.  My suggestion is that rural communities that act for specific long-term benefits, act resiliently.  We should have faith that their effort and investment will reflect the durable truth of their commonwealth and dedication over time.  To achieve this they must work on their local air service enterprise as the gardener does on their garden.   They must also endeavor to pull the levers of government and remove artificial barriers to regional air service success.
http://www.heraldandnews.com/members/forum/editorials/airline-options-are-few-focus-efforts-elsewhere/article_c82c5992-9a4d-5cdd-b089-ab0fd9356d22.html
Mr. Gerald O'Brien
Editor of the Herald and News