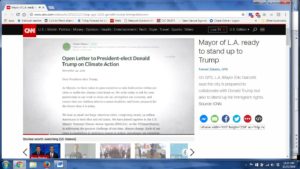 An enduring precept within the American Republic has been the ability of the states to nullify Federal action or to interpose themselves between the Federal government and their localities and people.  This issue was presumably settled by the Civil War when Southern anxieties about the effectiveness of nullification and interposition (among other things) led to secession and eventually to the capitulation of the secessionist government in 1865.
John C. Calhoun in his Fort Hill Address articulated the doctrine of interposition, State-rights, veto, nullification clearly in an 1831 speech.  He felt these doctrines were safety valves fundamental to the "stability and safety of our political institutions".  His specific comments were
This right of interposition, thus solemnly asserted by the State of Virginia, be it called what it may—State-right, veto, nullification, or by any other name—I conceive to be the fundamental principle of our system, resting on facts historically as certain as our revolution itself, and deductions as simple and demonstrative as that of any political, or moral truth whatever; and I firmly believe that on its recognition depend the stability and safety of our political institutions.
John C. Calhoun, Fort Hill Address:  On Relation of The States And Federal Government, July 26, 1831 (Union and Liberty:  The Political Philosphy of John C. Calhoun, Ross M. Lence, Editor)
From time-to-time after the Civil Ware Federal actions have revisited observed interposition.  In the 1960s and 1970s we saw the actions against Jim Crow  in the Civil Rights era.  Federal authority was brought to bear attacking interposition by southern states across a number of consecutive presidencies to enforce the Constitution's 14th and 15th Amendments.
These actions included all of the Federal government's institutions fully involved 1st, 2nd, and 3rd Article institutions.  They were not only Executive in source but were enforced through Supreme Court actions, Brown versus the Board of Education and legislation through the Civil Rights Act of 1964 and the Voter Rights Act of 1965.  Many saw these as a belated implementation of the measures which occurred after the Civil War, specifically the 13th, 14th, and 15th Amendments to the Constitution.
We are now observing local governmental dialogue that challenges possible future Federal actions in a new Donald Trump Administration.  The dialogue appears to have a moral tone reminiscent of the 1960s.  In November just after the Presidential Election, this moral tone was exercised by the 42nd Mayor of Los Angeles Eric Garcetti when he used a diluted nullification-style argument to support his jurisdiction's sanctuary city status.
http://abc7.com/politics/garcetti-doubles-down-on-la-being-sanctuary-city-for-immigrants/1619393/
Mayor Garcetti's city, Los Angeles, is a large portion of Los Angeles County's population.  Interestingly, the county according to the New York Times, gave 71.4% of its support to Mrs. Clinton.  The county provided her with 1,273,485 net votes beyond the 620,285 cast for Mr. Trump. This probably vividly demonstrates a political reality to the elected officials within Los Angeles County.  This vote does not create a justification for a Mayor to defy a President in the near future, but it does establish a political rationale why such an action may be expected by the Mayor's constituency.
Mayor Garcetti at his presentation recorded by Channel 7 emphasized preserving Los Angeles' sanctuary city status.  He emphasized legal measures and indicated they would cooperate with warrants but implied they would not cooperate with general enforcement removal of extra-legal residents.  He emphasized the role of the Federal government with immigration and that it was their charge, not his, but he appeared to draw a line regarding what acceptable Federal action might be.
In my opinion, because of the depth of identity commitment "push-will-come-to-shove" when sanctuary cities face general Federal enforcement action to remove extra-legal residents as has been promised by President-Elect Trump.  While the Mayor's statement appears clear and reasoned as the Channel 7 video demonstrates, the expectation of those interviewed while attending the presentation was for "safe space" where the City would protect its residents against Federal authorities.  From the report, the expectation of Mayor Garcetti's audience is to resist Federal action, by whatever legal means.
Because opposition to the Trump Presidency is so overwhelming in Los Angeles and because assertive Federal action enforcing immigration laws is viewed with such aversion in the county, battle lines likely will quickly form and we will move towards a Constitutional crisis.  I hope all our leaders will read closely the failed philosophy of John C. Calhoun about State and local interposition and nullification of Federal action and how they may solve a short-term political, but not a long-term governance problem.
More recently, Mayor Garcetti addressed the general subject with Dr. Zakari when the question was presented "Are you being played – Will you resist?  The Mayor's response, pleasantly stated, was "We are prepared . . ."  To paraphrase, we look to collaborate, but will not be held back regardless of what they will do.
http://www.cnn.com/videos/tv/2016/12/17/exp-gps-1218-garcetti-trump-immigration.cnn
The Mayor's associates are other mayors from around the World and the issue of climate change. The major contestants are a World view versus a National view and a more central city versus a more countryside focus.  In my view, it is depth versus breadth.  In the recent election, depth is represented by the larger popular vote received by Mrs. Clinton much of it from population centers, while the breadth is the winning electoral vote obtained by Mr. Trump, representing around 2/3rds of the U.S. states.
While Mayor Garcetti's statements are measured, the direction is clear because his philosophy is based not only in his voter's expectation, but also in international groups in the context of the World governance networks.  From this context national boundaries may not be as important as certain international priorities such as measures to address climate change.  The Mayor presented this on Dr. Zakaria's Sunday show.
His adversaries are American nationalists, operating with what they perceive as timeless Constitutional principles assuring rights to individual citizens and a country with borders.  Each, I guess, is looking for its "safe space" although Mayor Garcetti's policy appears to be "leaning forward" and more assertive.
The issues are quickly formulating.  Increasingly, they may be about the process and how (or whether) we play the game.  Very soon we will likely review the Electoral College and how we select our president and what the currently disconnected areas of our Nation may expect as a result.  The nullification suggested by Mayor Garcetti may only be a holding action.  Ultimately the result he desires can only be achieved if the United States changes its rules to power to emphasize depth and de-emphasize breadth.  This is the opposite from what was concluded by the Founders who attempted to find a balance.
The theme of this blog is the affirmation of durable truths is through resilient actions.  The question then is whether the actions pursued by Mayor Garcetti are resilient.  My opinion is that though the actions are advanced by a strong constituency expectation and though nullification has been used in the past, it is only effective, as suggested above,  in the interim and has not been the basis of an enduring solution in American government.  The key has always been understanding the breadth of American public expectation rather than the depth of any regional consensus.  This is not fully known now, but it raises important questions.
Are we a Republic of States where each State is a full participant in the process?  Do we keep the deal we made many, many years ago?  Or, increasingly will we move towards an urban- rural separation in law, where the central cities with there large concentrations of population (depth) will entirely define our national spirit to the detriment of the provincial hinterlands (breadth)?
If we wish to preserve the Founder's bargain, the resilient action will be to bring us together based upon what joins us.  We all need a heavy dose of civics taught by non-ideological and challenging modern Socrates, not the current cable news and social media barrage of ideological speech and uninformed confrontation that reinforces division and stereotypes.  If we are to continue as a Nation of States, the durable truth must be developing institutions which place our perspectives on the table for an engaged dialogue.
We simply must interact in service for our Nation.  As strange as it seems, the armed forces are in my opinion, the single most integrating institution in our society.  It is truly a sorry truth that fewer of our citizens participate.  On the other hand, the ivory towers of the coastal, elite universities and fully invested political groups appear to pull us apart.
The election proved in my opinion, we have so little understanding of each other, and more importantly little respect. We must seek dialogue with Mayor Garcetti and not abandon that which makes us a United States of America.  Hopefully, our actions in this era prove resilient as our Constitution has been since 1787.