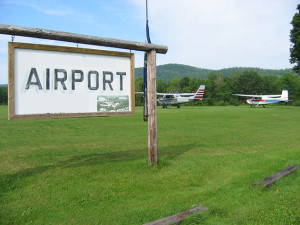 OREGON MUNICIPAL AIRPORTS
Vital Community & Economic Development Resources
John Longley, ICMA-CM
January 5, 2015
 What Oregon City activity, often remote from City Hall employees a great many private and public jobs and generates local economic activity in the 10 figures?  The answer is Oregon's municipal airports.
Of the 97 airports in Oregon, 30 are owned and operated by municipal governments.  They are distributed throughout the state with nearly 6,000 local public and private employees.  Municipal airports contribute about $1.2 billion to local Oregon economies.  In 2012, Oregon municipal airports enabled 375,000 passengers to embark on travels with destinations around the globe.
These are big numbers and while the numbers tell a story, the range of activities the airport's support is equally interesting.  These airports host flight schools, and serve as important military bases for fixed wing, rotary and drone operations.  A southern Oregon municipal airport is the "school house" for all the F-15C pilot training in the United States.
Municipal airports also support critical public safety and disaster relief missions.  Many serve as bases to protect Oregon's forests through Forest Service air attack.   Airports are typically key facilities for operations to address local and regional disasters.  Central Oregon municipal airports have been designated as the primary, secondary and tertiary gateways for disaster relief should a Cascadia earthquake event occurs in the not too distant future. Beyond this priority activity, businesses located at Oregon municipal airports provide emergency medical transport services and receive and distribute priority freight using smaller aircraft throughout the state.